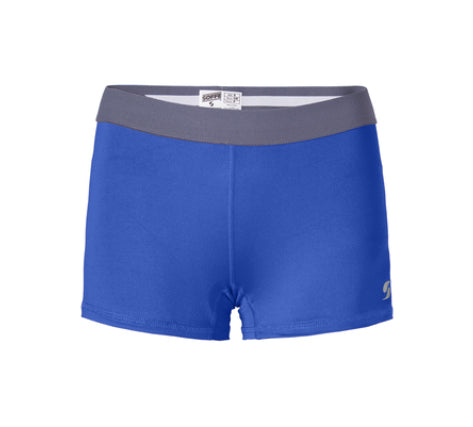 NFINITE Soffe Dri Womens Short 1110V - Royal & Gray - MANDATORY (Elite Only)
$ 24.00
Show Your Support for NFINITE with these Shorts.
Features:
These Shorts Are Team Mandatory (Elite Only)
8 oz. Soffe Dri 92% Polyester / 8% Spandex Jersey
Moisture wicking
Low rise, compression fit
Soffe Dri branded elastic waistband
Flatlock seams to reduce chafing
2.5'' inseam
Our sizes are labeled for Juniors for a snug fit; size up for a looser fit
Proudly Made in the USA! Designed and Printed by StickerDad® & ShirtMama®
©All Images are copyrighted by Sticker Dad LLC, StickerDad® All Rights Reserved.
PLEASE NOTE: You will need to choose Shipping or Pick up from our Location in Wanaque, NJ.

All items are made to order, Please allow 2-4 weeks for delivery of orders.